Urban social Horticulture
"La terra che non c'è": a research-action project born in Milan in 2020 whose aim is answering the needs of new poverty in the suburbs of metropolises where people experience the most speculation and gentrification and where the social trouble have worsened because of Covid-19 and because of the war in Europe. The project continues thanks to its strong local networks created by third sector bodies able to build an innovative urban horticultural community composed both by young and adult volunteers, elder people, disabled people of all ethnicities and cultures: all these people together produce zero-miles fresh vegetables, at just fifteen minutes from the city, for people in need, thus creating flows of food gift and supportive micro-economies.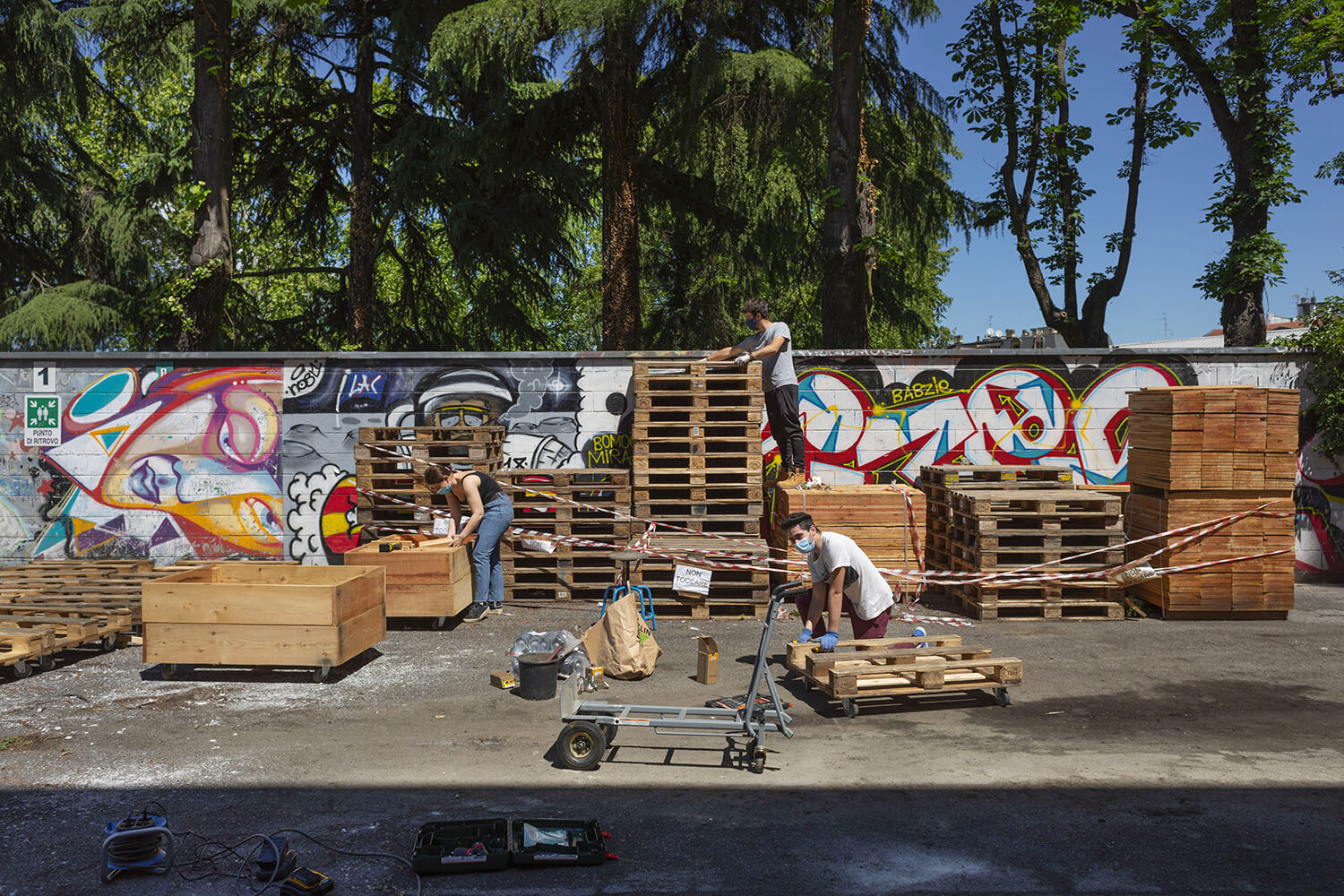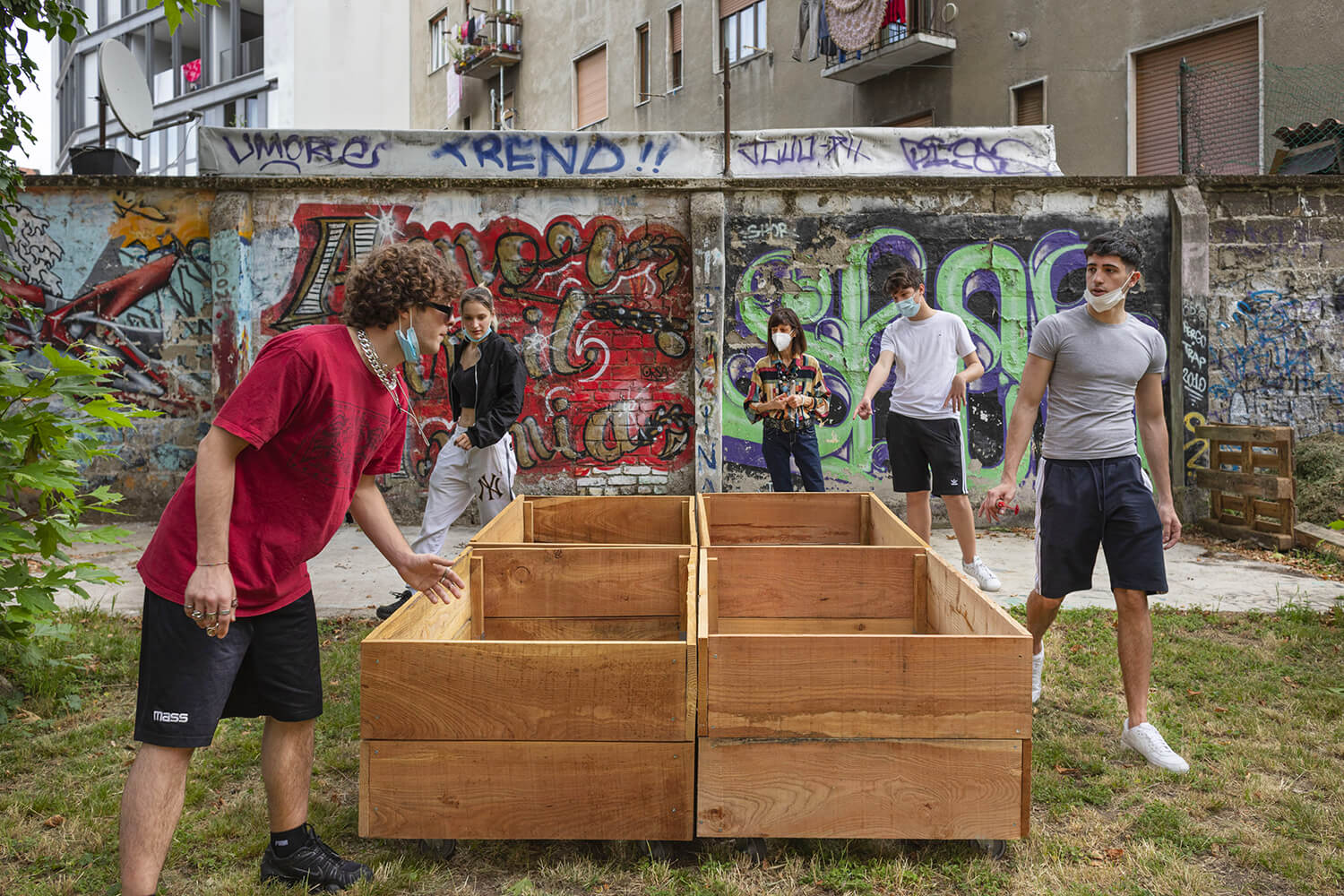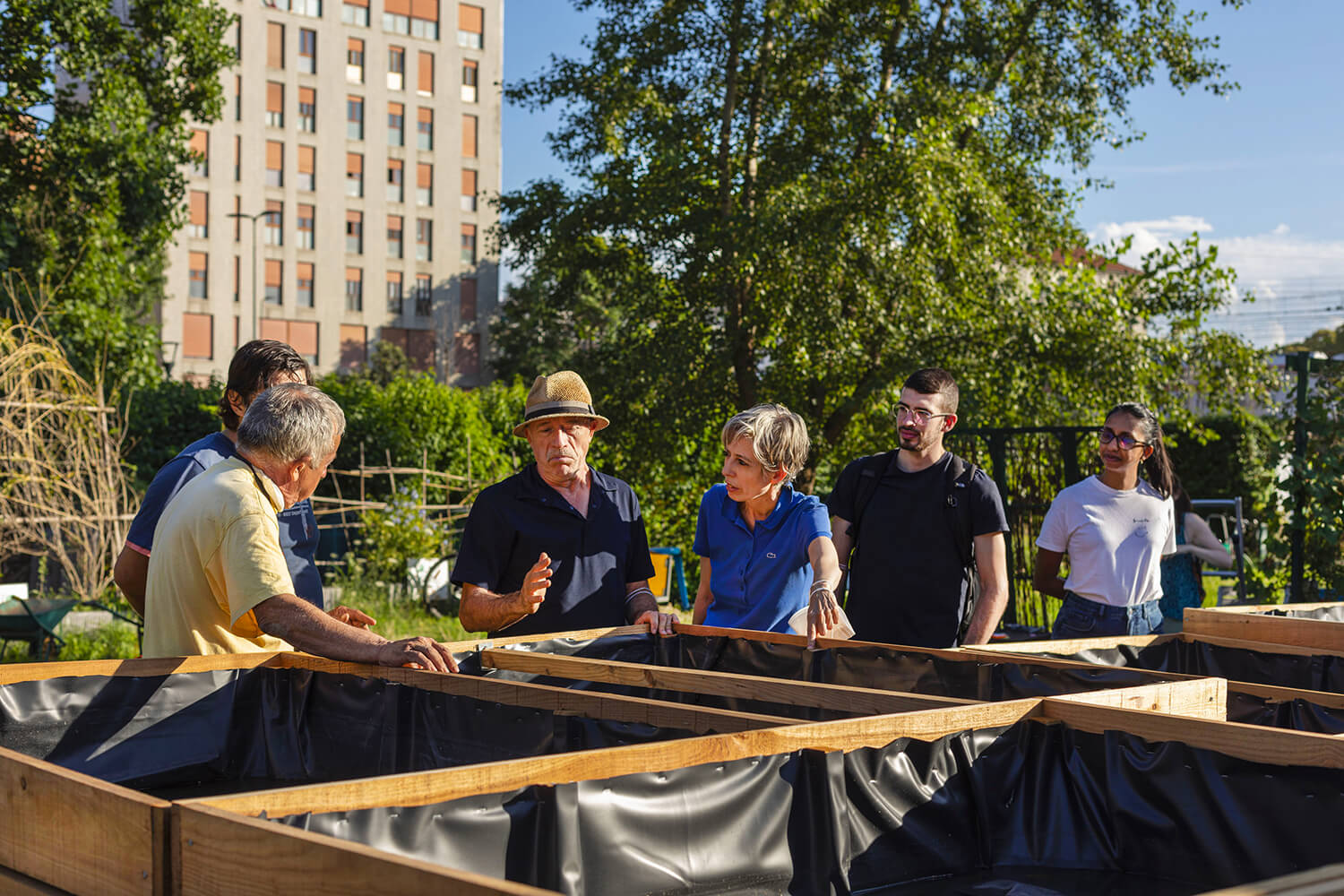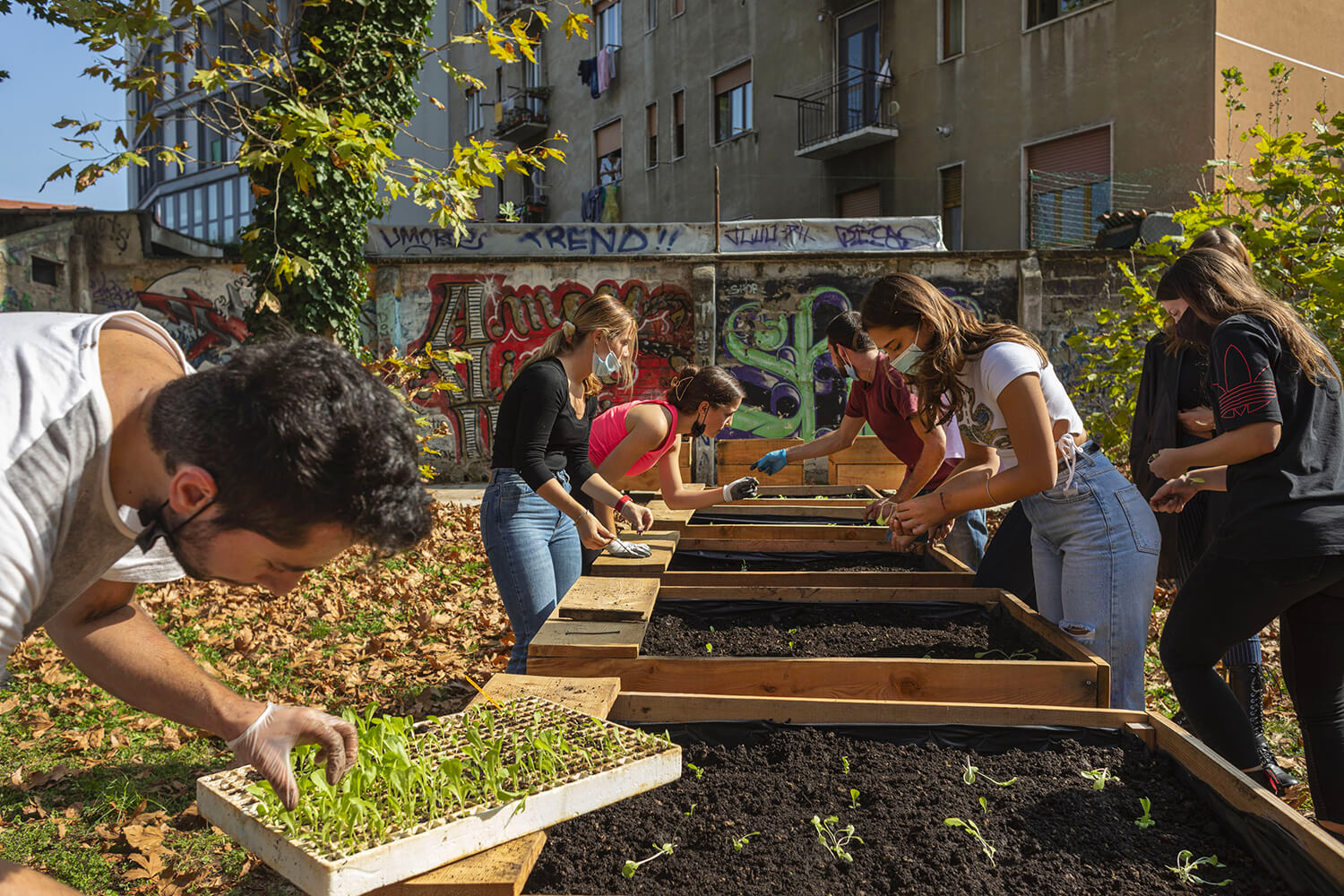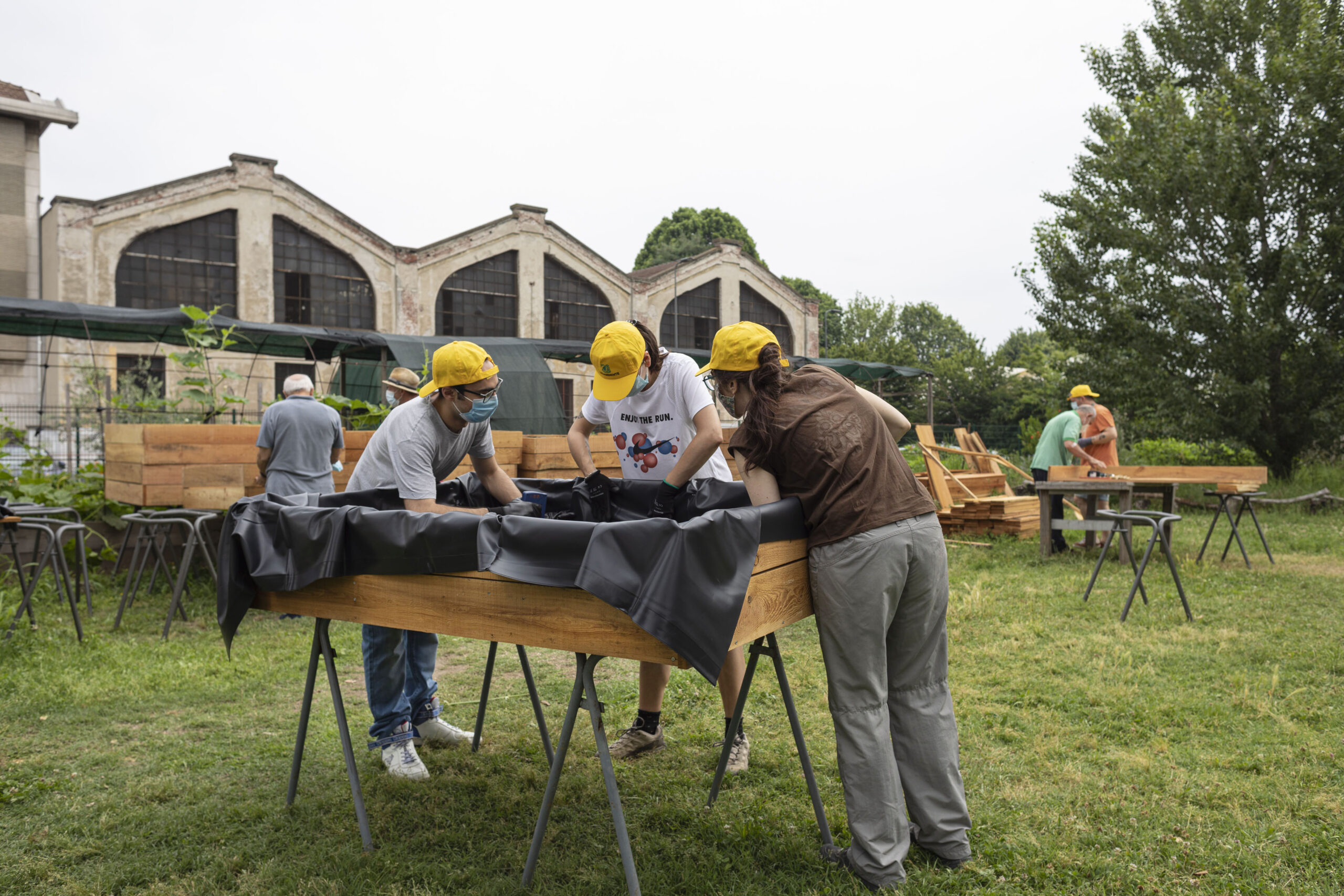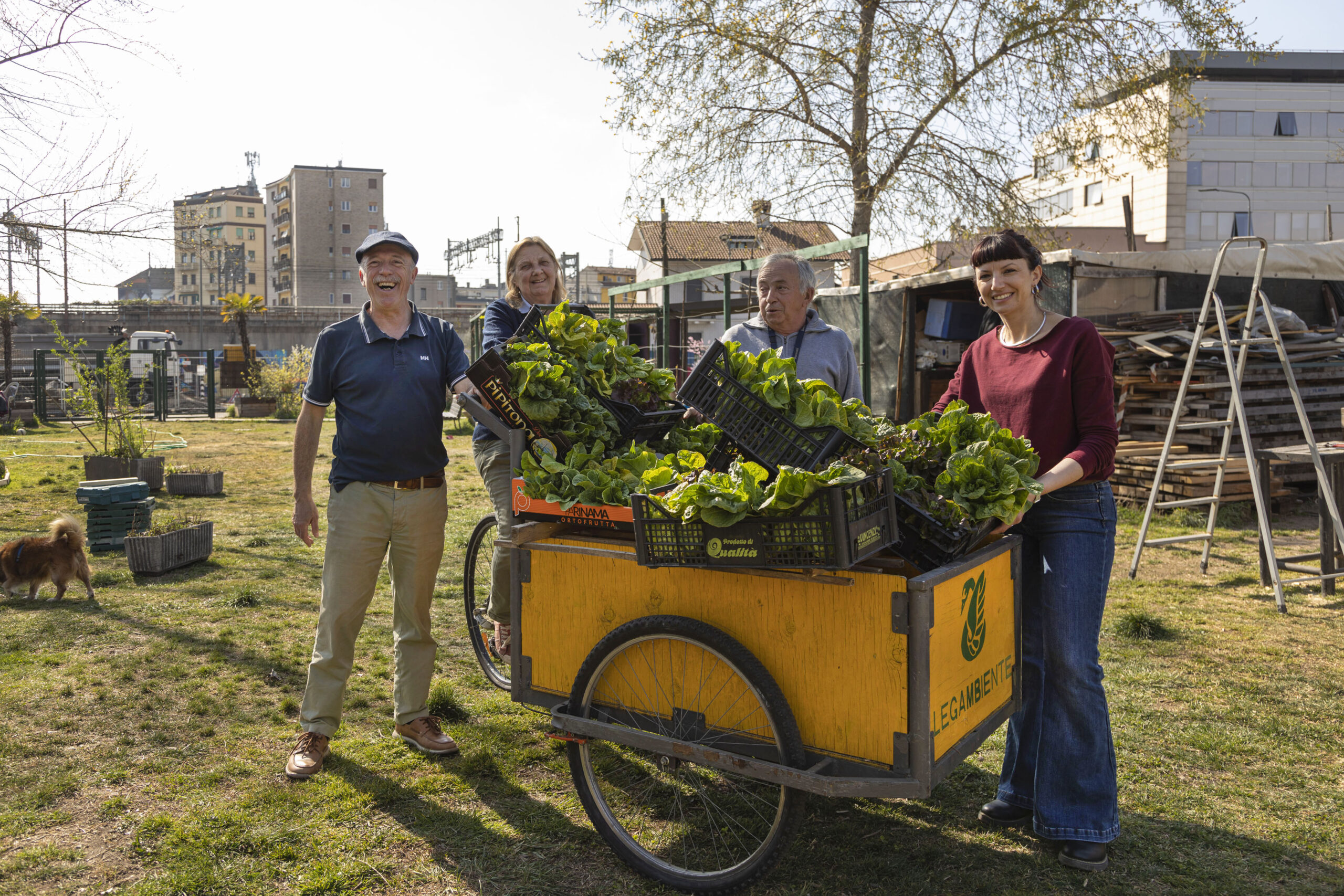 "La terra che non c'è" creates a strong link between exhausted, abandoned, contaminated or unused land and citizens through the production of fresh food and thanks to the scientific coordination of the Department of Environmental Sciences – Production, Territory, Agroenergy (DiSAA) of Milan University using innovative off-soil cultivation techniques (in substrate or hydroponics), creating vegetable gardens that involve the inhabitants of the neighbourhood through self-building and care processes guided by the local network.
Our vegetable gardens are spaces for monitoring and sociality, they are micro-economies that strengthen the solidarity and sharing network in the district, creating intergenerational meeting points with an educational social purpose, they are open and inclusive and more and more needed in highly populated and degraded districts that do not offer free spaces where the community can share and participate.